About
Christian Albert Mueller
http://christianalbertmueller.com
Posts by Christian Albert Mueller:
Meeting 223726235 is not found or has expired.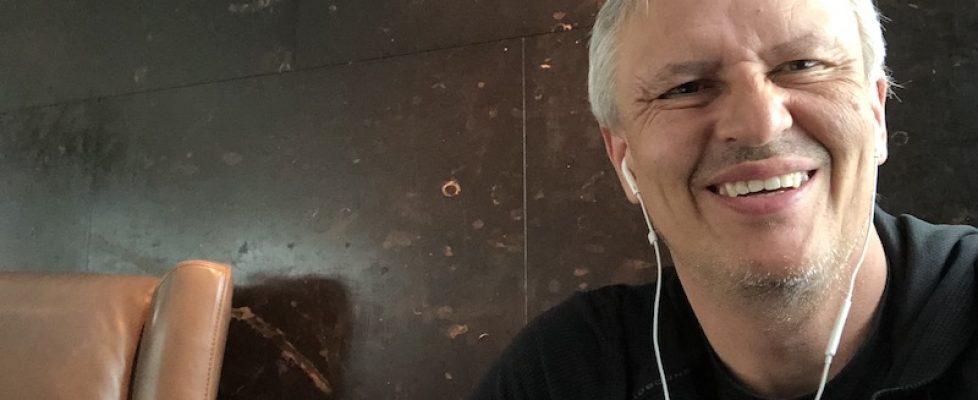 Christian Albert Mueller / Chris Insights, Empowerment / 2 comments
For Years I worked from home and often complained that I didn't get the focus and concentration I looked for.
I  blamed it on my Wife and Toddler that they disturb me too often. Also, I couldn't really accept that, as much I love to have my little Daugther around me and when my Wife asks me 3-4 Times something within 6 Hours or aks for a short help, shouldn't also be the real reason.
I just couldn't help it, something always took my concentration and I didn't get the inspiration feeling I was looking for.
My Work is mainly in developing new Applications, writing some code, getting my tasks organized and keeping the connection to my team that works internationally. There was no need for a real big office just sitting alone within myself.
Possible a shared Office would be the Solution. I thought a small room, possibly with a couch, would be great.
So I would have my creative chills and also the peace needed to do my work.
Prices in Munich where 400Euro or more sitting in a big Office, where I just would have a table between all other Guys.
Yeah, maybe that's creative, also no, somehow I couldn't imagine myself there. A small Room just for myself would be also available, but no Couch and really just 10sqm or so. Sitting again in a box.
So I asked myself:
What Do I really wanna do?
How would I really like to work?
Answer: I wanna sit and work at a place I feel comfortable and in peace, where I have space to look not just one meter further, instead of an environment where I come inspired.
Sure where I have a good Internet and also possible some food and even a printer when needed.
I stopped thinking in the normal Term of OFFICE. Instead, I really looked for a place where I may get what I am looking for.
And then it came easy.  While walking in the Area I found a nice Hotel "Motel One" in  Munich, with a great Meeting Area, beautiful Couch, Restaurant and fast Wifi.
That's it, no need to look further.
I got a virtual Fireplace and come served 1st Class. Sometimes People say hello, I have books around to read.
Financial Side:
When I look into the finances, that I am here approx 15 Days a Month, it costs me 150Euro (Food)
This may not the perfect Place for everyone, for me, it's just amazing.
Conclusion:
We often think to narrow. We have a Pre-Image in our Head how something has to be.
In my Case, an Office had to be either a big place where many people work in the same room or a small tiny box where u sit alone.
Instead when we look more on our NEEDS and forget all our experiences how something HAS to be.
We finally can find what we are really looking for.
That's valid in many other areas. How we wanna live. What Car (Transportation) we wanna have. How we raise our Kids.
Feel free to share your experience and Ideas how to do things DIFFERENTly.
Chris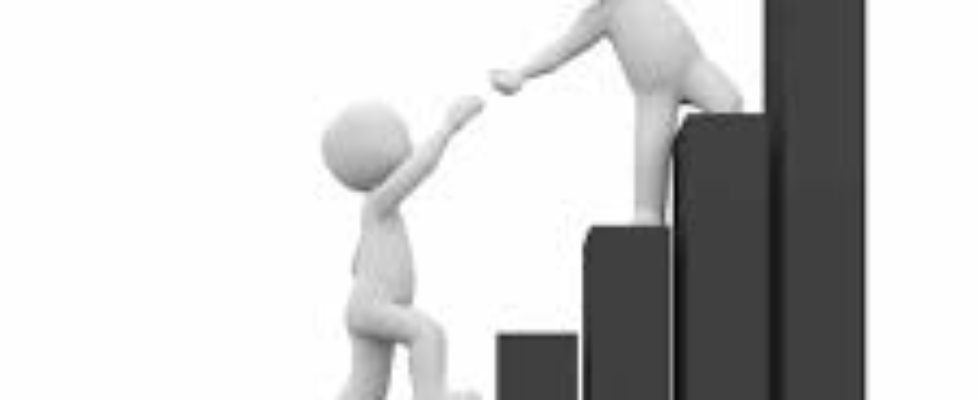 Christian Albert Mueller / Empowerment, Finances /
"Forget purpose. It's okay to be happy without one. The quest for a single purpose has ruined many lives."
– James Altucher, ALTUCHER CONFIDENTIAL
Why should u invest?
Everyone… and I mean EVERYONE want to make a decent Living. People want to know and learn about what they have todo achieving that. What are the best Investment Opportunities and what to avoid.

One of the most common Questions from a beginner is "What are the must have stocks for 2018…and the must-follow sectors."
I purchased for more than 9000$ "James Altucher Secret Income & Altucher Alliance Notes ", just to learn about exactly this Topic, so I come able to share with you some Insights.
Some folks at home might even recognize James from his appearances on Bloomberg, CNBC, CNN or Fox News.
"Diversification is everything. You get past "this" by having lots of "that"s."
I talked a lot with you guys in the Chat about such Topics. Even MyDays X is a Period & Ovulation Calendar, it is just the starting point for Women who want to take their Life in their own hands.
Diversification is really everything. It is valid in your Finances, Relationships, and Health.
What do I mean by that? In Relationships, it is important to avoid the boredom of 'always the same', in health, you have to look for a variety of food and nutrition and in Finances its all about 'don't put all your assets in one pot!"
As Relationships can make your life fulfilled, Nutritions give you the daily boost and the Financial Aspect is there to allow you to finance your daily needs that have to be paid by Money. Your Rent, your Food, Holidays, the School for your Kids and so on.
I can not point enough on the importance of gaining control of your Finances. There is no one Rule for everyone and learning about the topic itself is the goal, not a vision in the future.
In a Seminar by Tony Robbins in Whistler, I remember it was about Finances and the Money Game.
After several Millionaire, Investors and Billionaire did present their point of how the World of Money does work, we came to the conclusion, Nobody, None, Narda, does know exactly how the Money Game works! Everyone brings in his own philosophy and experience, but overall, the only golden Rule of the Game is "If you are not in the Game you are out, only if you are in the Game you can benefit".
What does that mean?
For example the Stock Market.
If anyone would know exactly if the Market goes up or down, he would be the Richest Man on Earth. Even the best Investors make more Mistakes than most people are even willed to take. Just playing the game, learning every day, risking every day a portion of their available assets, brings them success in the longterm.
If they would hide home and not do anything, they would not have the success many have. Also, each Trader has his own strategy.
Thats the Insight you may get. Just start, start small, get your experiences, be in the Game, not out of the Game.
This so far the Overall Message for today. Bellow is a more detailed Message from Alan Knuckman about his Predictions for 2018
---
Alan Knuckman wrote:
"2017 was a fantastic year for traders. For instance, one of the premium research services I publish, The 42 Day Retirement Plan, went an astounding 11 for 11 on closed trades in 2017.
Those are hot results. And you know what's really crazy? I think 2018 could be even hotter!
That's why your Editor, Sean McCloskey asked me to share a few of my 2018 predictions with you today.
Let's get to it…
2018 Prediction #1 — The Dow Will Reach 30,000
That's right, I expect the second-longest bull market in history to continue into this new year.
The Dow Jones Industrial Index is now within 21% of the 30,000 milestone which is very achievable after returning 25% in 2017.
With earnings season on the horizon, it won't be long before the Dow trades through that level. In fact, the last two earnings seasons have produced historically high numbers and I expect the figures announced this month to be even higher due to the projections that include the new tax law.
So don't take yourself out of the game just yet, this bull market has still got legs.
Because the Dow is a price-weighted index, look for high priced (but low valued) stocks to get us to that $30,000 mark. One that I have my eye on right now is Goldman Sachs (GS).
Remember, any bearish market predictions have been squashed since 2009. And here in 2018 there's no reason to "go out on a limb" and call a top. The trend is moving higher…keep on profiting while it does!
2018 Prediction #2 — Mergers and Acquisitions (M&A) Will Heat Up
In December alone…
Disney acquired major assets from 21st Century Fox
Campbell Soup bought snack-maker Snyder's-Lance Inc.
Boeing announced they're in talks to acquire Brazilian rival Embraer
And Penn National Gaming bought Pinnacle Entertainment
Along with many other major deals!
This is an extremely healthy sign for the market. It tells us that companies do not believe there is an upcoming stock stall. Otherwise, they would wait to acquire these companies at a cheaper price in the future.
And with the Republican tax plan now allowing corporations to repatriate trillions of dollars in overseas cash, expect much of it to be used for mergers and acquisitions.
2018 Prediction #3 — The Oil Rally Continues
WTI crude oil just passed $60 per barrel for the first time since 2015 and I believe this is just the beginning.
As my readers know well, once the $45 to $55 trading range was broken on the high side, $65 became the new trading target — and I expect that mark to be reached in the near-term.
---
That was now quite a long Excerpt from one of Alan's Newsletters. I wanted to share this with you, so you hear one perspective from one of the really successful traders.

Anyhow remember, this here are no financial Advices!
The only recommendation is to start investing.
Share your Thoughts in the Chat with other fellow MyDays Users. https://mydays.club/chat.
Update 2019:
In Review, Alan was not as much on Point as he thought.
Best Example that even the best Traders are not Fortune Tellers. If u invested in a broad Range of Products overall you would have gained a better Return of Investment than you would probably got with just letting your Money sit in the Bank.